This is a time limited special offer. This special discount WILL end & the price WILL go up
when the count down timer hits zero! Sign up now and secure your discount today!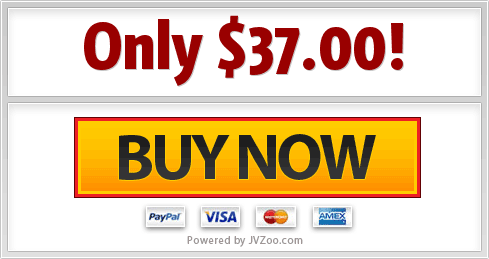 We will soon be selling the Covert Shirt Store Theme for $97 or more. But
you will save over 60% when your order from this special page today!
From: Soren Jordansen & John Merrick aka The IM Wealth Builders
RE: How To Cash In With Your Own Network Of Viral & Profitable T-shirt Stores
Print on demand sites like Teespring have revolutionised the t-shirt business.

Now every one can design a t-shirt and immediately start selling it online, without having to worry about stock, production cost or anything like that.

Every single t-shirt you sell is pure profit!

It's no wonder that internet markerters are scrambling left and right to get carve out their share of this lucrative billion dollar market.

Millions are being made right now and we're only getting started...
... We strongly believe that EVERY internet marketer should be involved with the custom t-shirt market - yes the opportunity is just that great!

But we do have to give fair warning!

It seems like every day brings about a new product launch trying to make a quick buck from people trying to succeed in the t-shirt business.

Almost all these products are about selling Teespring shirts via Facebook ads.

And while this method can be very profitable is also carries significant risk and we have seen way too many people losing a lot of money without making a single sale!

So before we continue we have to take a look at...
Problem #1: Facebook Ads Cost Money = Huge Risk!

If you are using Facebook ads or other paid advertising to drive traffic to your campaigns this constitutes a big risk. You may be pouring money in to a black hole losing your money without ever making a single sale. The forums and Facebook groups are full of people who have burned a lot of money this way.

Recently Facebook also went on an account banning spree. They didn't like the way internet marketers were using software to extract custom Facebook audiences to lower the cost of their Facebook ads. You have probably seen a lot of these software programs being sold and they are pretty much all obsolete now. The end result... your Facebook ads will be more expensive to run thus further increasing the risk.

Problem #2: You Don't Know Which T-Shirts Will Sell!

While you think you may have a great idea for a t-shirt that will sell like hot cakes on a Sunday morning. In reality you have absolutely no idea what will actually convert before you run some ads for it - further increasing the risk of wasting money on Facebook ads.

Problem #3: You Have To Design T-Shirts & Ads... Or Pay Someone To Do It!

You won't make many sales unless you come up with a great looking t-shirt design and in order for you Facebook ads to be effective they will also need some professional design work. So unless you are able to do this yourself, you'll need to outsource the design work. This will put your campaign in the red before you even start buying ads... further compounding the risk.

Problem #4: Teespring Campaigns Are Time Limited!

Teespring campaigns are time limited, running for a maximum of 21 days. While this if often a strength in terms of conversion it can also be a big problem. You'll never get the benefit of free organic traffic by ranking your pages in the search engines, writing blog posts etc. This pretty much forces you to rely on risky Facebook ads.

Problem #5: You're Not Building Your Own Assets!

Perhaps the biggest problem is that by promoting your Teespring campaigns directly your not building your own assets. You are paying Facebook for the privilege of driving traffic to someone else's site. Even if you have a winning campaign in hand you'll still have to pay for visitors over and over again to keep it going. Where is if you for example were building your own email list you'd only have to do the work (or pay) once, yet still be able to promote to your leads over and over again.

But it's not all doom & gloom - There is a solution...
We are heavily involved with the t-shirt market ourselves and have seen some great results.

But we were still facing these same 5 problems and we wanted to do something about it.

6 months ago we started planning a developing a WordPress theme that would do just that and after lots of blood sweat and tears we finally have something that works really well.

Now we don't develop software because we want to make a quick buck! We earn our living using the software and strategies we develop for ourselves!

This theme isn't any different - but when we have something that works this well - we feel like it's our duty to share it with you.

We are 100% confident that we have succeeded in creating the ultimate t-shirt store builder!

And we are extremely proud to be able to introduce...
The Covert Shirt Store Theme

First of all... If you haven't done so already... I highly recommend that you watch the video at the top of this page, where I give a completely walkthrough demo of how this powerful theme works.

But if you prefer to read that is ok too :)

Covert Shirt Store is a super simple to use WordPress theme and it only takes one click install! That means it will work on any computer, all you need in order to use it, is a self hosted WordPress blog.

The look below is how a Covert Shirt Store looks "out of the box"... Yep, your first site will look this good without you having to fiddle with any settings to achieve it!

But of course we built in the option to customize anything you want... and we'll get to that in a bit.
But that's just the look - the real power lies in what this theme can do!

And with Covert Shirt Store you can...
That's right... Straight out of the box - the Covert Shirt Store theme comes with all the functionality of the big ecommerce sites.
Your visitors can browse your stores and search for t-shirts they like
They can join your newsletter and automatically be added to your autoresponder
They can follow your store on social media and share your t-shirts with their friends
Covert Shirt Store is self optimizing, automatically showing the most popular t-shirts first - maximizing your profits!
And much more...
And this is NOT some fake theme that imitates a real eCommerce site...

We've stretched WordPress to the limit... and then some!

Coding you an t-shirt store theme where...
Adding your own T-shirts to your stores is super easy.

With literally a single click you can import all your t-shirts from Teespring, Teezily, Fabrily, SunFrog Shirts & Skreened and automatically add them to your Covert Shirt Store.

You can even set an expiry date on your shirts and when the campaign expires these shirts will be removed from the site, put back as drafts ready for you to re-activate.

But the real power of this theme is that you don't have to create your own t-shirts!

You can add t-shirts from Amazon, Skreened or SunFrog Shirts (using their affiliate programs) and earn a commission every time you sell someone else's shirts.

You simply choose what keyword to search for on which networks (and how many results you want to get)
The theme then gives you a list of t-shirts, with all the details you need.

All you have to do is check the box next to the shirts you want to import.
Select which category to import too - and whether you want to import as drafts (for later editing/publishing) or as posts that go live immediately.
You can literally fill your new store with great selling t-shirts in mere minutes... Without ever having to write a single word or create a single t-shirt yourself!

After you have added some t-shirts, the real power of the theme kicks in - because this is...
No more guessing what will convert best to your visitors.

The theme will track impressions and clicks for every single t-shirt in your store...

And by default it will automatically show the most popular shirts at the top of your store!
This feature will continuously maximize your conversion rates and profits on complete autopilot!

This is not only for the home page either... you can choose to show only your best converting shirts in the featured products rotator at the top of your page.
... instantly increase your sales and conversions by showing your visitors exactly what they are most likely to buy, as the first thing they see when they visit your site!

Even better...

You can use this powerful feature to take your t-shirt business to the next level by...
Using the print on demand sites to create you own version of the best selling affiliate shirts - keeping 100% of the profit for yourself!


See which of your t-shirts convert the best BEFORE scaling up with Facebook ads. Eliminating ALL risk and virtually guaranteeing profitable campaigns!
Earlier we talked about how important it is to build your own assets rather than someone else's.

That's why we have turned the Covert Shirt Store theme into...
When people enter your store (or when they are leaving) you can show them a lightbox popup asking them to join your email list...
But we took it one step further... and custom coded something I have never seen in any other WordPress theme! With Covert Shirt Store you can...
This way you can email them whenever you want - keep them coming back to your store and/or sell t-shirts to them directly.

People always say that "the money is in the list!"... and that's 100% true!

And with Covert Shirt Store you will automatically build a list of customers... and since they signed up to join your t-shirt store you know exactly what they are interested in buying!

Being able to sell to the same people again and again - without extra effort or cost - is the secret key to success in the t-shirt market!

And that's why we decided to take this to the next level...

Not only will Covert Shirt Store build your email on auto pilot!

The lightbox pop ups will also rotate between ads getting you followers in Pinterest, Wanelo, Tumblr and Facebook like this...
This means that you will finally be building your own assets on multiple platforms - maximising your reach and promotional power!
Giving you the ability to send people back to your store over and over again...

And not only will you make money every time one of your visitors or members buy one of the t-shirts you have added to your store.
The theme comes with 2 widget ready sidebars for all posts and pages.
Use these to add any WP widgets, ads, optin forms etc... Including these 4 custom inbuilt widgets that are guaranteed to generate even even more t-shirt sales!
As you can see we have thought about everything for Covert Shirt Store.

You stores will get visitors!

You will build a list!

And you will make sales & earn money!

There's only one component missing... in order to kickstart all this your stores of course need traffic.

But don't worry we have that covered too!
Because your Covert Shirt Stores will be based on WordPress they will be very search engine friendly, building free organic traffic over time, and...
On top of the automatic list building and social followers will generate for your store...

Both you and your subscribers... and indeed anyone who visits your Covert Shirt Store sites can share your posts on Facebook, Twitter, Pinterest, Tumblr, Reddit, Wanelo, Google+ & LinkedIn
From the front page they can also click to follow you on all the social networks - giving you another way to reach your customers over and over again...
And finally... We've saved the best bit for last! The Covert Shirt Store theme lets your visitors comment on your post using Facebook comments!
Not only will this result in more comments and social engagement from your users - because they are familiar with Facebook comments and love to use them.

It will also result in free links and loads of viral traffic to your store.

Because every time someone comments on a product in your store - the product will be posted on their Facebook wall complete with a link back to your store!
And notice how, if people comment on that Facebook post, the comment will also automatically be added to your store!

Getting people to share and comment on the t-shirts in your store is easy...

Especially if you build niche t-shirt stores that center around a single topic - like I did with the geeky shirt store above.

It's much easier to get people to engage when they are interested in everything in your store - as opposed to only a few shirts.

And luckily for you...

You CAN build as many niche t-shirt stores as you want, because...

For the next few people who order we're going to add...
Yep, you read that right!

If your order the Covert Shirt Store theme from this special page today, we'll even include multi-site and site flipping license at no extra cost!

That means you can...
Use Covert Shirt Store on as many of your own blogs as you like - existing and future ones!


You can even use Covert Shirt Store on blogs you build for clients or on blogs you flip for profit!
And setting up lots of stores with this theme is a breeze, because here is...
We have learned a lot developing WordPress themes over the years.

We realize that your time is valuable and that you don't have time to spend days even weeks learning how to use a theme.

So we have completely redesigned our approach to WordPress themes in order to bring you the easiest user experience ever!

When you first install Covert Shirt Store you will go through a super easy step by step wizard, in order to configure exactly what you want your site to look like and how it should work.

We have broken this up into 10 easy to follow bite sized steps.
Each step also has it's own short but precise tutorial video - showing you step-by-step how to select and configure each setting.

And as you can see the tutorial videos are available right there in your WordPress admin area as lightbox pop ups.

No more searching around on separate websites or in clunky manuals.

You get your answers where you need them, when you need them!
Your don't have to complete all 10 steps in one go.

The wizard will remember what point you got to and carry on from there the next time you log in.

You can set up your sites, completely at your own pace!

But when you have completed the 10 step setup wizard - you can easily go back later to expand each step and make changes.
And since we really would love to see you be successful with out theme, we're also going to include...
You get...
Step-By-Step Set Up Guide: this PDF will walk you step by step through how to set up a Covert Shirt Store site. It's so detailed you could just hand it to an outsourcer and tell them to "go build!"


Full Video Tutorials: showing you how to install the theme. Plus walking you through all the technical stuff you need to know in order to run a profitable t-shirt empire.


Easy To Follow Set Up Wizard: with bite sized steps and handy tutorial videos ready to help you.
There is nothing like this available - Covert Shirt Store is the first of it's kind!

There are other e-commerce scripts out there...

The one that comes closest to Covert Shirt Store will cost you $197 - for a SINGLE site license.

And here's the kicker...

You'd have to get a programmer to change it to work with t-shirts... It's extremely hard to use and it doesn't even give you half the features we have included in our theme

And it certainly does not come with the extremely powerful inbuilt traffic generation!

And here's the really good news... we're not going to charge you even close to what they are asking for their inferior theme, because...
Obviously people are willing to pay big money for a simple to implement technology that has been proven to increase your rankings, clicks, subscriptions, sales and traffic... and sell a boatload of t-shirts!

And we fully intend to release this on Clickbank at a much higher price later on - $97 or more!

But right now, and from this special page only... You can get your hands on the Covert Shirt Store theme for a fraction of that!

And when you order today you'll be "grandfathered" in and receive free updates!

But as I said this early bird special is very time limited.

The price will go up!

And you will certainly not see multi and site flipping licenses included at such low a price, ever again!

So take action today and...
Regular Price $97 Today...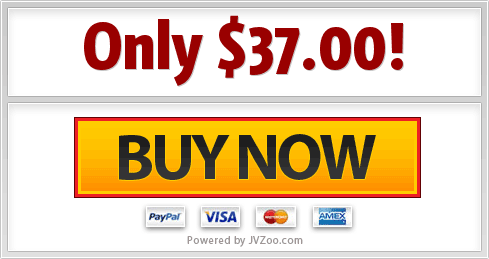 Order online safely and securely
100% Secure, Full Encryption Is Being Used
You'll receive your order instantly even if it's 2 am!
See you inside...
Soren Jordansen & John Merrick
Soren Jordansen & John Merrick
"The IM Wealth Builders"
P.S. The only way you can lose here is if you walk away empty-handed... This really is the most effective way to generate more clicks, leads, traffic & t-shirt sales from your blog!

PRODUCT GUARANTEE: We'll be totally straight with you here... If you plan on purchasing then asking for a refund, please don't order a license. This is a very limited offer, so if you are not 100% committed then leave the license for other people who are and who will put it to good use. We only want to work closely with serious marketers and genuine folks that are ready to take their business to the next level.

But because we want you to start today with total peace of mind your investment is backed up by a full 45 day money back guarantee - You will be ordering with confidence and this eliminates any kind of risk on your part.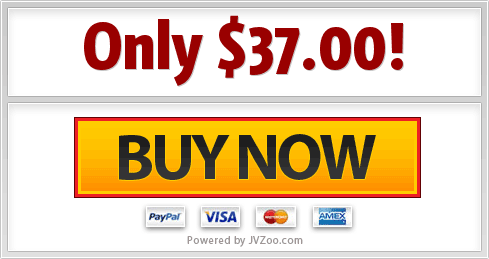 FAQ
(Frequently Asked Questions)
Q: Do I have to print and ship my t-shirts?
A: Nope, that's the beauty of the print on demand model. Sites like Skreened, SunFrog Shirts, Teezily, Fabrily and Teespring will print and ship for you on an order by order business. You have no upfront cost or any work to do. All you have to do is to pocket the profit from each t-shirt you sell.
Q: Do I have to design and create my own t-shirts?
A: No, you can use the Covert Shirt Store theme entirely as an affiliate selling t-shirts from Amazon, SunFrog Shirts & Skreened.com. You don't have to create any shirts yourself. But since the self optimizing feature in the theme will quickly reveal which of your shirts are the most popular, you are perfectly armed to create your own shirts. You will know exactly what sells and what to create.
Q: Are there any other costs except for buying the theme?
A: You need to have a hosting account and a domain name with WordPress on it in order to run the theme. Other than that there is no extra cost. The theme was specifically designed to be a free alternative to running costly paid advertising for your t-shirts.
Q: Do you have an upsell/one time offer?
A: Yes there is an upgrade offer. It's a t-shirt creator software and it's pretty darn sweet. However the theme will do everything we say here on this page without it. The upgrade is recommended but NOT essential.